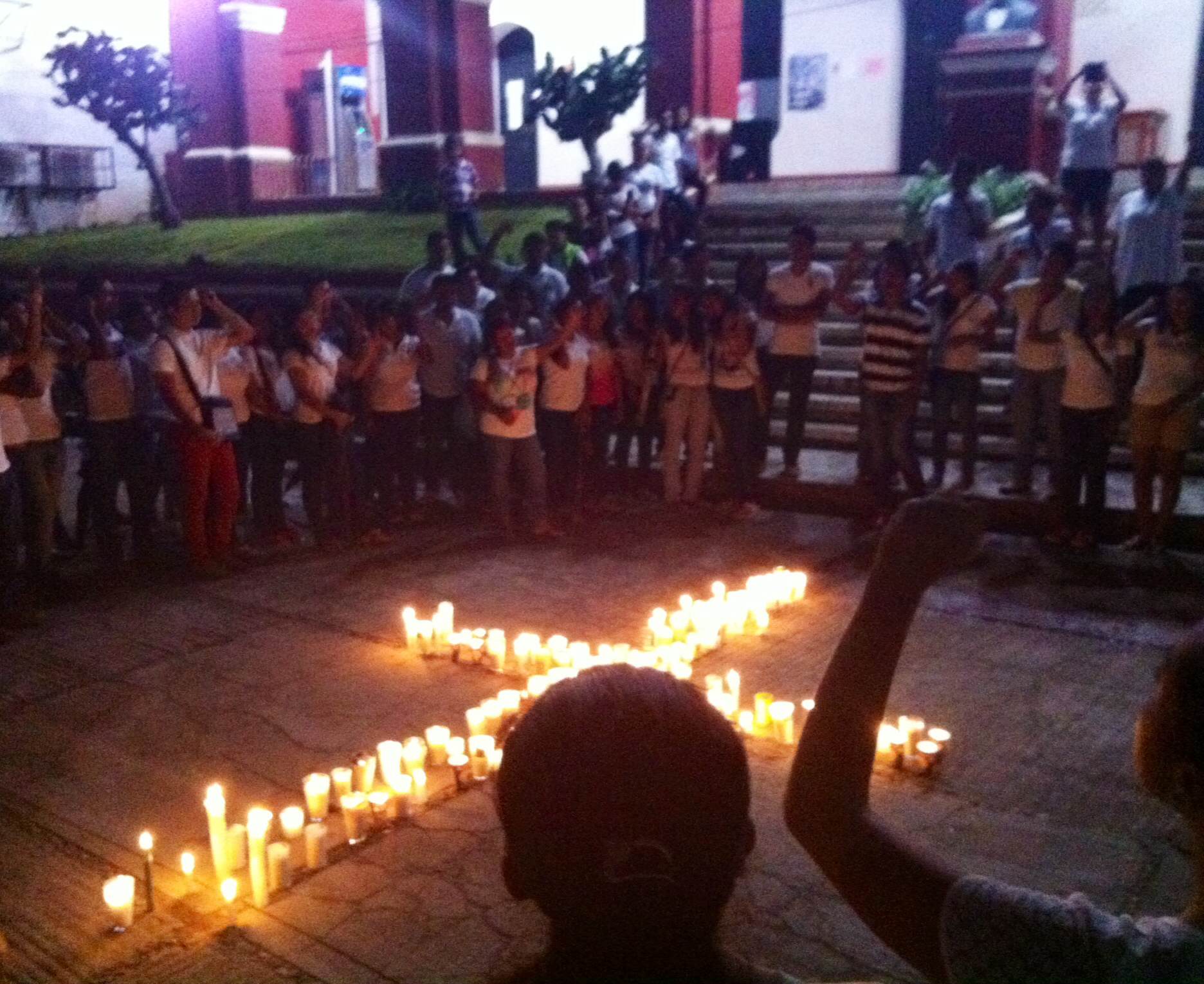 Photos of protests in Oaxaca, Mexico, calling for the "presentación con vida" of 43 students of a rural teachers college (Escuela Rural Normal) in Ayotzinapa, Guerrero, who were kidnapped by the police on September 26th in Iguala, Guerrero.
This article provides a reliable over-view of the events, by Francisco Goldman in the New Yorker, but based off reporting by John Gibler in Iguala and Ayotzinapa.
The government claims they are doing everything in their power to find the students, whom many presume are dead at this point. As the days go by, now over a month, and the students still don't appear, people are becoming more and more enraged. Ayotzinapa is laying bear the complicity between narcos and the state in a way Mexicans have not seen, even in the darkest days of the War on Drugs.
 I was in Juchitan, Oaxaca, on October 8th, the day of the first national march. Across the country people hit the streets, calling for the 43 to be found and justice for those responsible. The Escuela Rural Normal in neighboring Ixtepec organized the march.
The next call for manifestations nation-wide was for October 22nd. I was in Mexico City the days leading up to this and witnessed some of the preparations at the National Autonomous University of Mexico (UNAM) one of the most important universities in the country. The students at numerous faculties went on strike for the 23rd and 24th.
However, I headed down to the Costa Chica of Oaxaca for the 22nd. To our surprise, there was also a march there. One of the disappeared students is from a neighboring town. Cacahuatepec also has an "Escuela Rural Experimental" and a strong tradition of teachers. It was a candle-lit procession through town and then various people spoke on the steps of the town hall, and the candles were left in the shape of a cross. Students at the  Escuela Rural spoke, along with unionized teachers and graduates of the Escuela Rural in Ayotzinapa.